About Us
Semper Fi Accounting Services LLC is:
Our MISSION is to Deliver EXCELLENT, Accounting, Financial and Consulting services with honesty and integrity to our customers and to THANK and HONOR our heroes
Our VISION is to be the GO TO Accounting and Finance Organization for Small and Mid-sized Businesses
Strong management, and accounting and finance expertise
Committed to doing the job right the first time. We don't waste time. All jobs are performed with honesty and integrity
Proud Veteran-owned and women-owned business
Strong references; Many return clients. It is not "just a job" to us
Portion of Net Profits donated to our wounded warriors in honor of their service (e.g. Semper Fi Fund www.semperfifund.com and the Marine Corps Heritage Foundation www.marineheritage.org)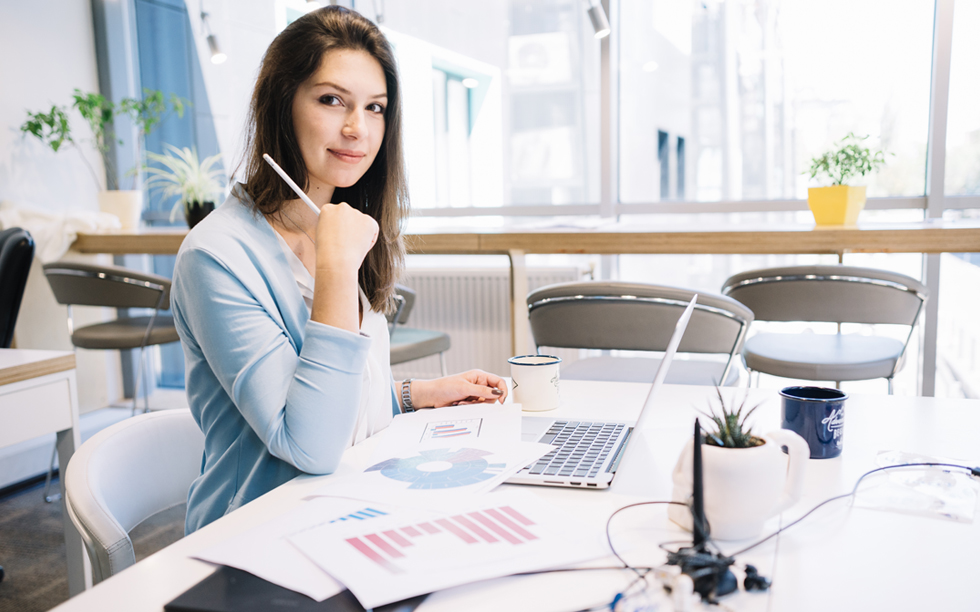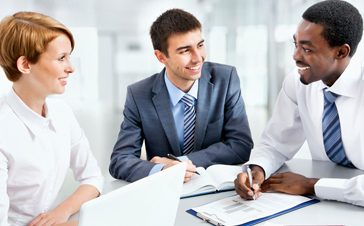 Accounting and Financial Strategic Partner You Can Count On
Give us a call now to see how we can help at (757) 377 – 1177 or email us at: semperfiaccountingservices.com for a free consultation
OUR MANAGEMENT TEAM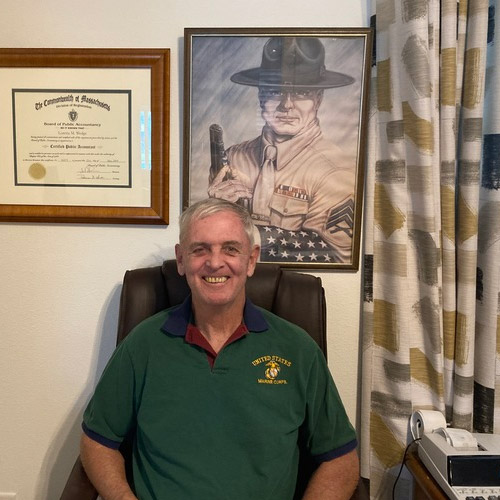 Paul
Paul has over 35 years of extensive leadership and management experience earned while proudly serving in the United States Marine Corps retiring as a Lieutenant Colonel.  His diverse career spanned the conduct of small unit tactics & assaults to planning/ executing MAGTF & Joint Task Force Counterterrorism Operations. Upon retiring from the Marine Corps, he served as the Director of Operations for Raytheon's Homeland Security Programs.Paul has a Bachelors degree from Bentley College majoring in Financial Management.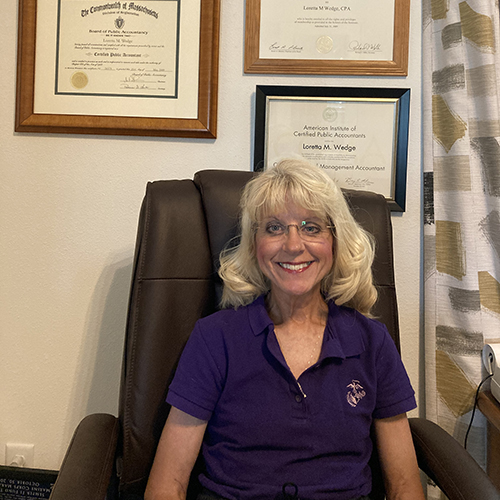 Lori
Lori has over 30 years of extensive accounting and finance experience in pre-IPO, private and public companies in bio-tech and various industries. She is a licensed CPA, and has an MBA from California State University and a Bachelors degree from NU. Prior to Semper Fi Accounting Services LLC, Lori was the VP Finance for CRISPR Therapeutics AG.